Ultra Pulse Light
The Intense Pulse light (UPL) works by flashing light into the dermal layer, heating the hair follicle and causing enough damage to destroy it. It can take up to 18 months to eliminate the different hair cycles, so the treatments are spread out over a period of time.
Most hair and skin types can now be treated effectively, by using our advanced system that has both handpieces to suit most skin colours and hair colours. (Blonde and light brown hair will need more treatments).
Hair reduction is between 80% to 85% loss of coloured hair with a residual of down hair left.
Note: Diane is a qualified Laser Safety Officer and all UPL treatments are followed by a thorough consultation and all clients receive a pre and post treatment advice sheet.
---
Xtreme Rejuvenation Clinic offers the following Ultra Pulse Light services:
For women
Top lip
Chin or cheeks
Underarms
Bikini
G-String bikini
Brazilian
Back of hands
Half leg
Full leg
Arms
For men
Chest and stomach
Full Back
Arms
Full legs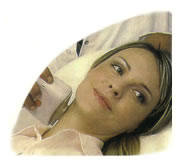 Phone
(07) 4121 3120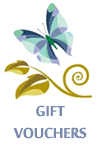 The Xtreme team can put together a package deal, or tailor something unique, just right for your 'special someone'. View our gift vouchers...
here!
Photo Rejuvenation UPL
Full face photo rejuvenation treatment reduces pigmentation, fine lines and stimulates collagen production in your skin. Photo rejuvenation treatment is also used to remove acne from the skin as it stimulates blood flow in turn stimulating the lymphatic system, which helps to remove waste from the skin. Our qualified therapists are highly trained with many years of experience. We are here to help you manage your skin concerns and work with your to resolve them.
Full face rejuvenation suited to refreshing collagen
Part face to treat pigmentation or acne concerns
Neck rejuvenation to reduce pigmentation and increase collagen perfusion into the skin therefore reducing saggy skin
Scar reduction by increasing collagen production and redefining skin tissue
About Diane
Diane, a Registered Nurse and Senior Beauty therapist will work with you to achieve your ultimate skin goals. This 6 week plan will help to fight fine lines, wrinkles and pigmentation leaving your skin looking invigorated and refreshed with a subtle glow. To experience this amazing face rejuvenation you will need to pre pay the package, meaning you will be able to enjoy the tranquil environment stress free.
Diane's Full Face Rejuvenation
1 skin consultation and analysis
1 Enzymatic peel facial
4 microdermabrasion + masks
4 LED light sessions
$390
Prepaid UPL Packages
Please NOTE: A consultation appointment must be booked in prior to receiving treatments.
UPL 10 treatments of Brazilian and underarms
$450
UPL 8 treatment underarms
$360
UPL 6 treatments ½ legs
$900
UPL 10 ½ face treatments
$390
Contact us for more information!