Frequently Asked Questions!
How do package treatments work?
Packages are pre-paid and offer a way of saving money on treatments.
Can packages be paid over the term of treatment?
YES, ask us!
Which package treatment will suit me?
All treatments start with a very thorough consultation and patch test (if needed). All treatments have an initial consultation before proceeding.
How will my skin react to Ultra Pulse Light?
Most of the time the skin has a slight redness to it and maybe a little swelling, which settles down within a couple of hours. It feels like a rubber band flicking under the skin during the procedure, but not uncomfortable.
What can be treated with Ultra Pulse Light?
Facial rejuvenation ( evening out skin colour and texture) pigmentation, freckles, diffused redness, broken capillaries, active acne, wrinkles, lines and rosacea.
What if I want to give a gift voucher?
Because we offer an EXTENSIVE range of services, there is an enticing variety of treatments for women and men. The Xtreme Rejuvenation team can help to put together a package deal or tailor something unique, just right for your special someone.
What is paramedical cosmetics?
We use paramedical cosmetics, because of their active ingredients. They are stronger than normal products and therefore more active and the results are noticeable.
Contact us if you have a question not listed here!
Phone
(07) 4121 3120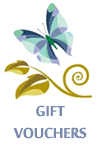 The Xtreme team can put together a package deal, or tailor something unique, just right for your 'special someone'. View our gift vouchers...
here!