Nail Care
Nail treatments can help your hands look camera ready! Beautiful gorgeous nails are the envy of everyone! We know how to make your nails, hands and feet look gorgeous!
Ask us HOW!
Below are some of the nail care services on offer at Xtreme Rejuvenation Clinic.
Manicures
Manicure (30mins) - $38
Intensive Spa Manicure (45mins)
Mini Manicure (20mins)
French Polish
Polish Repaint
Pedicures
Pedicure (30mins)
Intensive Spa Pedicure (60mins) - $75
Mini Pedicure
Toe nails Cut and Filed
Phone
(07) 4121 3120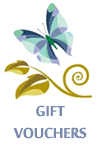 The Xtreme team can put together a package deal, or tailor something unique, just right for your 'special someone'. View our gift vouchers...
here!
Acrylic Enhancements
Designer Acrylic Nails with Whitney - $70
Full set of standard acrylic nails - $60
Permanent sculptured – Natural, French
Full set of Tips – Natural, French
Designer Air Brushed Tips
Coloured Tips and Overlay
Glitter Tips and Overlay
Temporary Tips
Infill Maintenance – Natural, French
Shellac Polish
Nail Art
Decals, 7 or more up to full set
Diamonties, Full set Nail Art Freehand
Contact us for more information!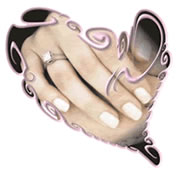 Hands 'n Feet Package
Manicure and pedicure together
Miscellaneous
Soak off and replace nails
Repairs and replacements
Repairs and replacements with infill