UltraPEEL Microdermabraision and Isoderm
The Microdermabraision with crystals and peels help the skin to achieve a glowing look, whilst effectively applying a large range of applications safely and painlessly.
UltraPEEL can be used to treat dull skin, congested skins, blemished and thickened skins, acne scarred skin, ageing, stretch marks, open pores and active acne on the face or body.
Isoderm works by pushing collagen and elastin into the deeper layers of the skin, with vibration it lifts and tones the skin and muscles .... it is a TRUE RF NON-SURGICAL FACELIFT!
Treatments for men and women
NEW Mini Micro Facial (no serums/mask)
Face
Neck
Face + Neck
Stomach / Stretch Marks
Small Areas
Back of Hands
Dé colletage + Neck
Spot treatments during facial... leaves your skin baby soft!
Ageless Peel
Light to medium peel. Ideal for refreshing the skin. Skin type 1 to 3.
Peel Consultation Procedure
Your skin type is assessed thoroughly with family history, to ascertain which treatment suits your skin type, colour and healing properties.
Lamprobe – Lesion Removal
Designed for the treatment of lesions that destroys the function of cellular tissue whilst keeping the fibrous skin surrounding intact with excellent healing properties and remaining relatively painless treatment. To treat freckles, skin tags, warts, fibromas, cholesterol deposits. A doctors' clearance is needed with some procedures.
Broken Capillaries / Cherry Angioma
Why not remove those annoying flaws? Skin Tags, Milia, Fibromas!
With these procedures you do need medical clearance and a thorough cosultation with Diane before booking the Lamprobe Treatment.
Contact us for more information!
Phone
(07) 4121 3120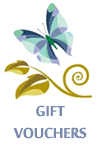 The Xtreme team can put together a package deal, or tailor something unique, just right for your 'special someone'. View our gift vouchers...
here!